Working...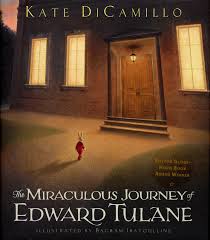 The Miraculous Journey of Edward Tulane by Kate DiCamillo is one of my favorite books to read! It is a very quick and easy read. I would suggest this book for all ages, even adults. This book teaches a great lesson on kindness, compassion, and the journey of self-discovery. This book can be summed up in one quote from the book, "If you have no intention on loving or being loved, then the whole journey is pointless." FYI- You might need tissues to read this book!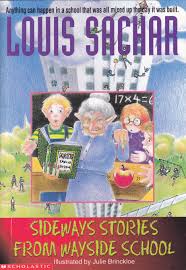 Sideways Stories from Wayside School by Louis Sachar has always been one of my students' favorite read aloud books. They love the wacky stories told by the students that go to this school that was constructed the wrong way. One of my favorite quotes is from this book and it's a great lesson to teach students. "You need a reason to be sad. You don't need a reason to be happy."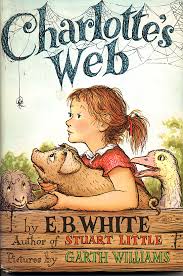 Charlotte's Web by E.B. White might be an oldy but it's definitely a goody!!!! I love this story on what true friendship should be. This story brings to light that a true friend is selfless and will stick by your side through thick and thin. I have had the privilege to read this story several times to my students and of course I could never get through the ending of the book without crying. But my students always kept quiet, waiting for me to compose myself and explain to them why a simple spider and pig can teach us so much about how to be a true friend!

The Paper Bag Princess is by my ALL TIME favorite children's book author Robert Munsch. He has so many books that teach life lessons. I could go on and on about how I love each book for different reasons! Our library has many of Robert Munsch's books and if they don't have what you are looking for, stop by my room and I will gladly share a book with you!!!!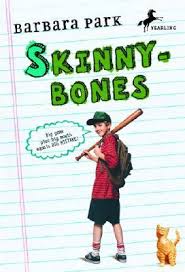 Skinnybones by Barbara Park is another one of my favorite read aloud books especially because it's about baseball and it is super funny!